The following oral history summaries of student activists who attended Pratt during the 1960s and early 1970s were conducted as part of an effort to address gaps in the historical record as it is represented by Pratt's archives. After conducting historical research about activism and engaging with the Black Student Union, current students have helped the project fill in some of these silences through interviews with alumni. This work has also begun to expose some of the historical continuities that connect the circumstances faced by Black alumni who attended Pratt decades ago to those facing similar challenges in the present. Please contact us if you know someone whose story should be shared.
Student Activism in the 1960s and '70s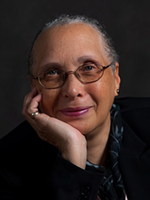 The Pratt Center for Community and Environmental Development (PICCED)
Pratt Summer Youth Skills and Development Program (YSD)
Youth Services Coalition (YSA)
The following oral histories are just the beginning of our attempt to uncover the 30-year history of Pratt's summer youth programs that grew out of the BSU demands in the early 1970s. We would especially like to conduct oral histories of the participants and are reaching out through this website, public exhibitions, and social media platforms.
In addition, although the Center for Brooklyn History and Pratt Institute host Ron Shiffman's extensive archives, we are attempting to uncover the history of the Central Brooklyn Neighborhood College and Benjamin Banneker High School which the Pratt Center helped launch and support.